Liz Carpenter was born Mary Elizabeth "Liz" Sutherland in Salado, Texas in 1920.

After graduating from the University of Texas with a degree in journalism in 1942 she moved to Washington, DC and to a job with the Tuffy News Bureau. She later started the Carpenter News Bureau also in Washington, DC, with her husband Leslie (Les) Carpenter.

Liz was known for her boundless energy and her totally infectious wit! She was a true force wherever she went! She was sometimes called a "—tart-tongued Texan—" (Joe Halley, Special to the Washington Post Sunday, March 21, 2010.). Liz was once quoted as saying "I've always lived as outrageously as my family, friends and the law would allow."

When Lyndon Baines Johnson (LBJ) became President John F. Kennedy's Vice-President, Liz was asked by LBJ to be his administrative assistant. She was the first woman to hold this title. Soon her job responsibilities expanded and she traveled around the world with LBJ as his media advisor and speechwriter.

She was then hired by First Lady Lady Bird Johnson to be her press secretary. This made Liz the first newspaper woman to become press secretary to a First Lady. At the same time she served as Lady Bird's staff director. Exhausting! And she continued to contribute to President Johnson's speeches. (1963 – 1969) Even more exhausting!

Liz was on the airplane on November 22, 1963 with Lyndon Johnson, Lady Bird Johnson, First Lady Jacqueline Kennedy and the casket of the slain President John F. Kennedy. She wrote the 58 words that the newly sworn-in President Johnson spoke to the press:
"This is a sad time for all people. We have suffered a loss that cannot be weighed. For me, it is a deep personal tragedy. I know that the world shares the sorrow that Mrs. Kennedy and her family bear. I will do my best. That is all I can do. I ask for your help—and God's."
Three additional presidents gave Liz positions of importance. President Jimmy Carter made her Assistant Secretary for Public Affairs in the newly established Department of Education. President Gerald Ford appointed her to the International Women's Year Commission. President Bill Clinton appointed her to his White House Conference on Aging.

In her later years Liz lived at Querencia in Austin, Texas. She had a sign outside her room there that read "Parking for Democrats only. All others will be towed."
For More Liz—
Liz somehow found time to write five books. You might enjoy learning more about her through these:
Carpenter, Liz. Ruffles & Flourishes. College Station: Texas A & M University Press, 1993.
Carpenter, Liz. Getting Better All the Time. New York: Simon and Schuster, 1987.
Carpenter, Liz. Getting Better All the Time. New York: Simon and Schuster, 1987.
Carpenter, Liz, and Sondra Williamson Runnells. Start with a Laugh: An Insider's Guide to Roasts, Toasts, Eulogies, and Other Speeches. Austin, TX: Eakin Press, 2000.
Carpenter, Liz. Presidential Humor for Candidates, Speechwriters, and Voters, Preachers, Housewives, Janitors, Hecklers, and Other Political Types. Albany, TX: Bright Sky Press, 2006.
Also, the LBJ Library in Austin, Texas is another great resource for Liz information.
http://www.lbjlibrary.org/carpenter/
Click here for Walk Schedules and Pricing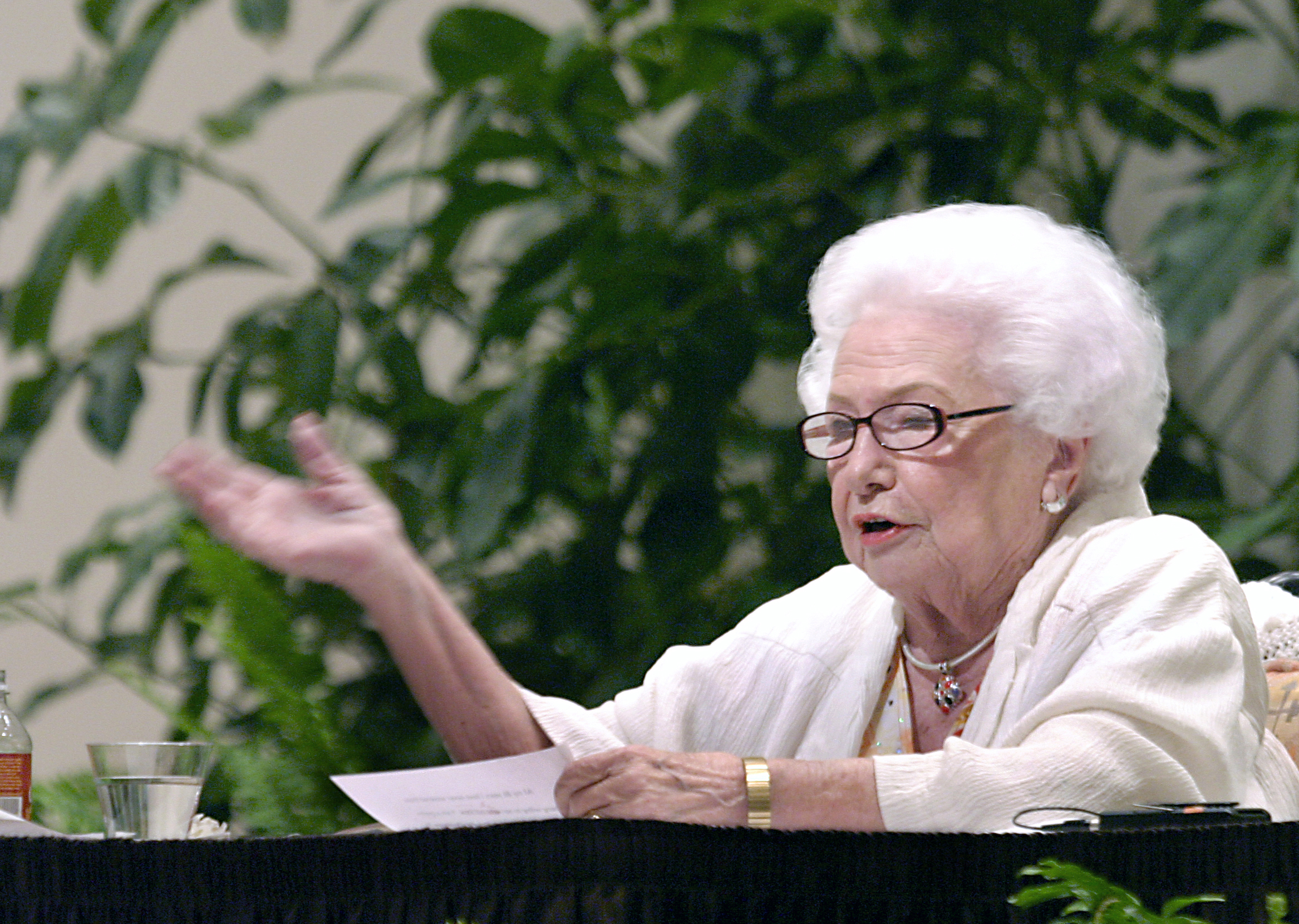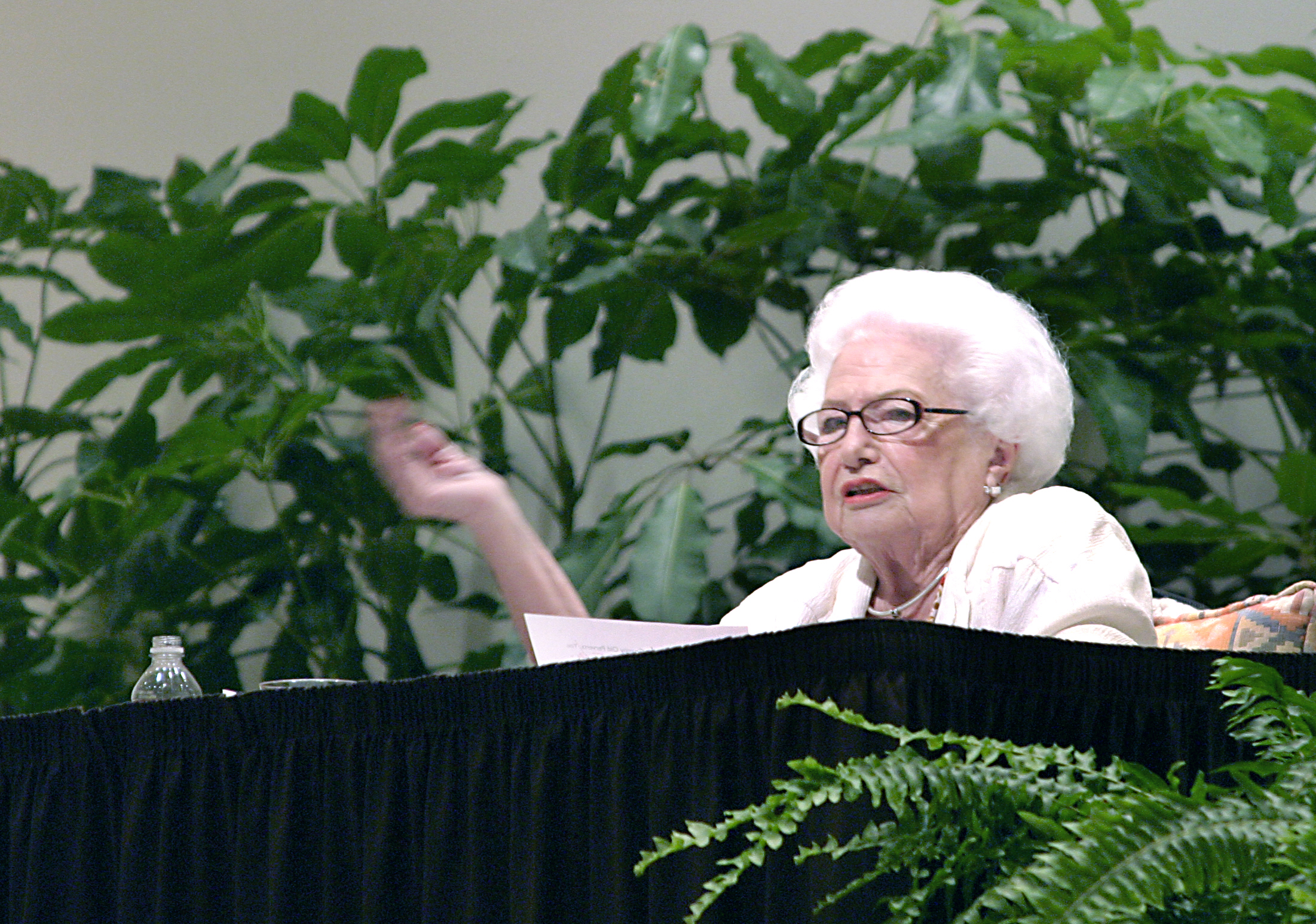 Header photos courtesy of LBJ Library