Press Secretary on the Edge
Guide: liz carpenter
Period in History: Lyndon Johnson (1963-69)
Length: 70 mins | distance: 1 mile
Your host and walk leader for the Press Secretary on the Edge is Liz Carpenter, First Lady, Lady Bird Johnson's gregarious press secretary from Texas (Please remember that"our"Liz is really an actor.). Liz regales walk guests with first-hand information about President Lyndon Baines Johnson (LBJ -36th President of the United States) and First Lady, Lady Bird Johnson gleaned from working for them for years in just about every capacity imaginable.
Liz was there on Air Force One when LBJ was sworn into office after the assassination of President John F. Kennedy. Later she was involved with planning and executing many official trips abroad for the President and First Lady. Oh, so many moving parts!
Liz was a favorite go-to person to smooth the media's often-ruffled feathers. She could amazingly convince almost everyone to do almost anything the President and First Lady needed. It was her job to try, at least! And then there was the wedding, Luci Johnson's wedding. Liz was in charge of planning the wedding of Luci, the President's and First Lady's daughter, to Pat Nugent. That's a story you'll want to hear!
Come prepared to ask lots of questions!
Patrick Flynn was our playwright for the Press Secretary on the Edge walk. We think he absolutely captured Liz Carpenter and her years working for LBJ and Lady Bird and has presented them as lively as they were in the 60's.
Come walk with history!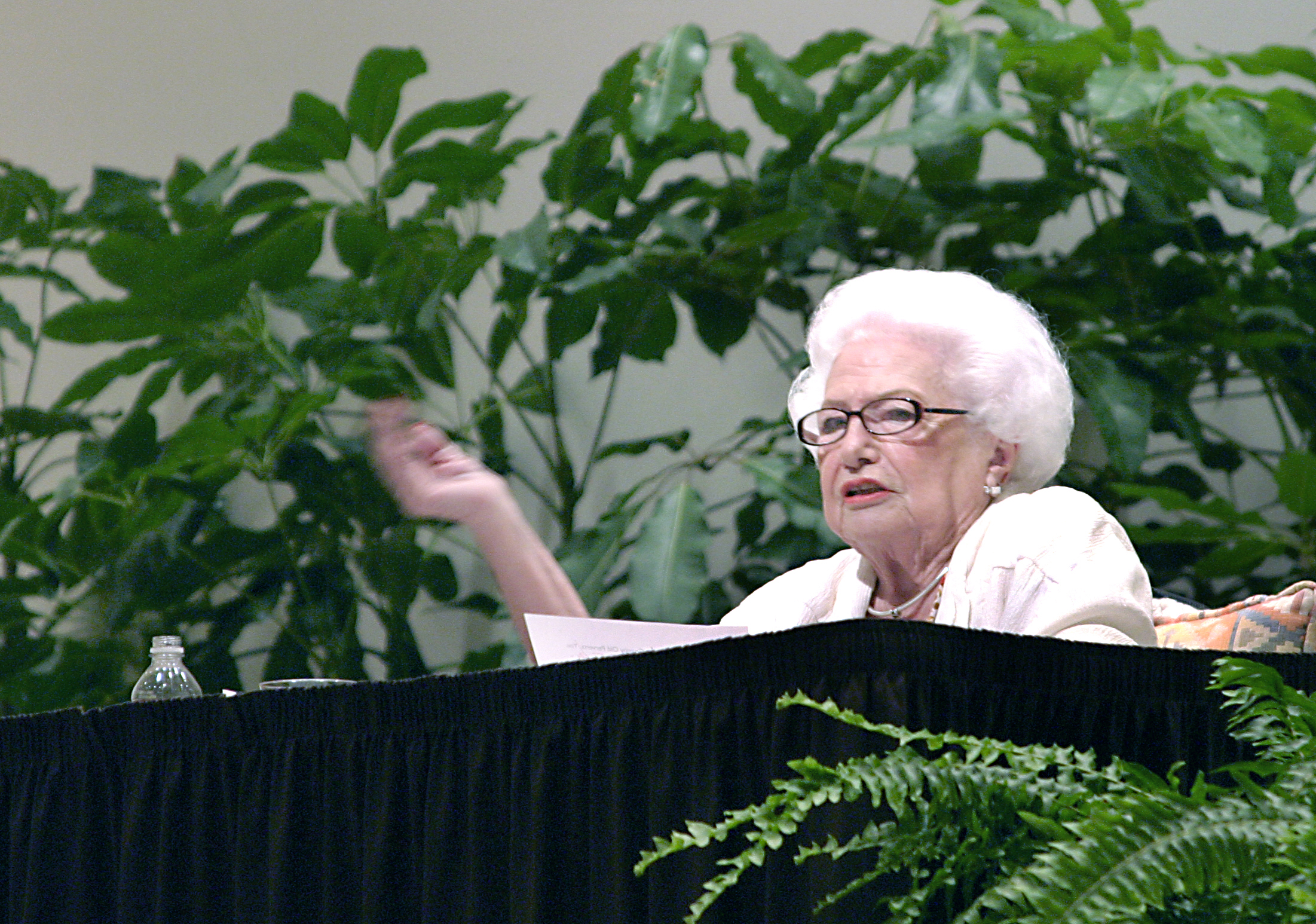 Header photos courtesy of LBJ Library